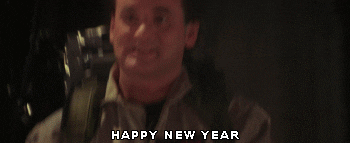 Has it been another year already? Maybe it's the ongoing pandemic, but it seems like 2021 has flown by in a flurry of studying, work, and the occasional movie. Unfortunately, my review output was the lowest it's been in my 8 years of blogging (has it really been that long?!), but there was good reason. I know 2021 was a rough year for many, but it was a banner year for my family. Not only did I earn my Bachelor's Degree, but I got the software job I've been working toward for over two years! Now that school is finally behind me, I hope to expand my movie-watching and posting and find more hidden gems.
This year still provided plenty of great films, so it's time to celebrate my 8th blogiversary with my annual list of favorites. Take note that this isn't my top films of 2021, though most are from 2021, since I'm always behind on new releases and have surely missed some good ones from award season (patience, please). Instead, these are my Top Twelve films, old and new, that I saw over the last year. There's a total of 15 List-Worthy films this time around, better than last year's 12, so I'll be posting my updated Top 365 Movies list soon enough.
With the mental anguish that comes with removing films from my Top 365 list every year, I feel like I'm getting more and more nitpicky over what qualifies as List-Worthy. Indeed, there were quite a few films this year that might have qualified in prior years but didn't quite make the cut this time. So I will preface this list with a mention for the quality List Runners-Up that deserve attention, including Make Way for Tomorrow, A Hidden Life, Resistance, Blade Runner 2049, The Lost Battalion, Coming to America, Sunshine on Leith, Raya and the Last Dragon, Notting Hill, Barb and Star Go to Vista del Mar, Geronimo: An American Legend, Love and Monsters, Dune, The Matrix Resurrections, Hilda and the Mountain King, and Black Widow (which was supposed to be List-Worthy but has been demoted after more consideration). Plus, the filmed stage performance of Hamilton would probably top this whole list, but, as with documentaries, I can't quite bring myself to count it as a "movie," which I know is debatable. And just a quick shout-out to the movie-quality TV shows that also aren't eligible but still awesome, such as Loki, Hawkeye, and Arcane.
I'm always curious to hear what other people's favorites are, so feel free to share what you liked from the last year of movie-watching. Now, on to the Top Twelve!
12. One Cut of the Dead (2017)
Practically the definition of a hidden gem, this carried-over Blindspot from last year lured me in with its 100% Rotten Tomatoes score, intrigued me with its 37-minute-long tracking shot, and finally won me over with the constantly inventive comedy of the second half. It may look like a low-budget Japanese zombie flick, but there are layers of meta entertainment under the surface.
11. No Time to Die (2021)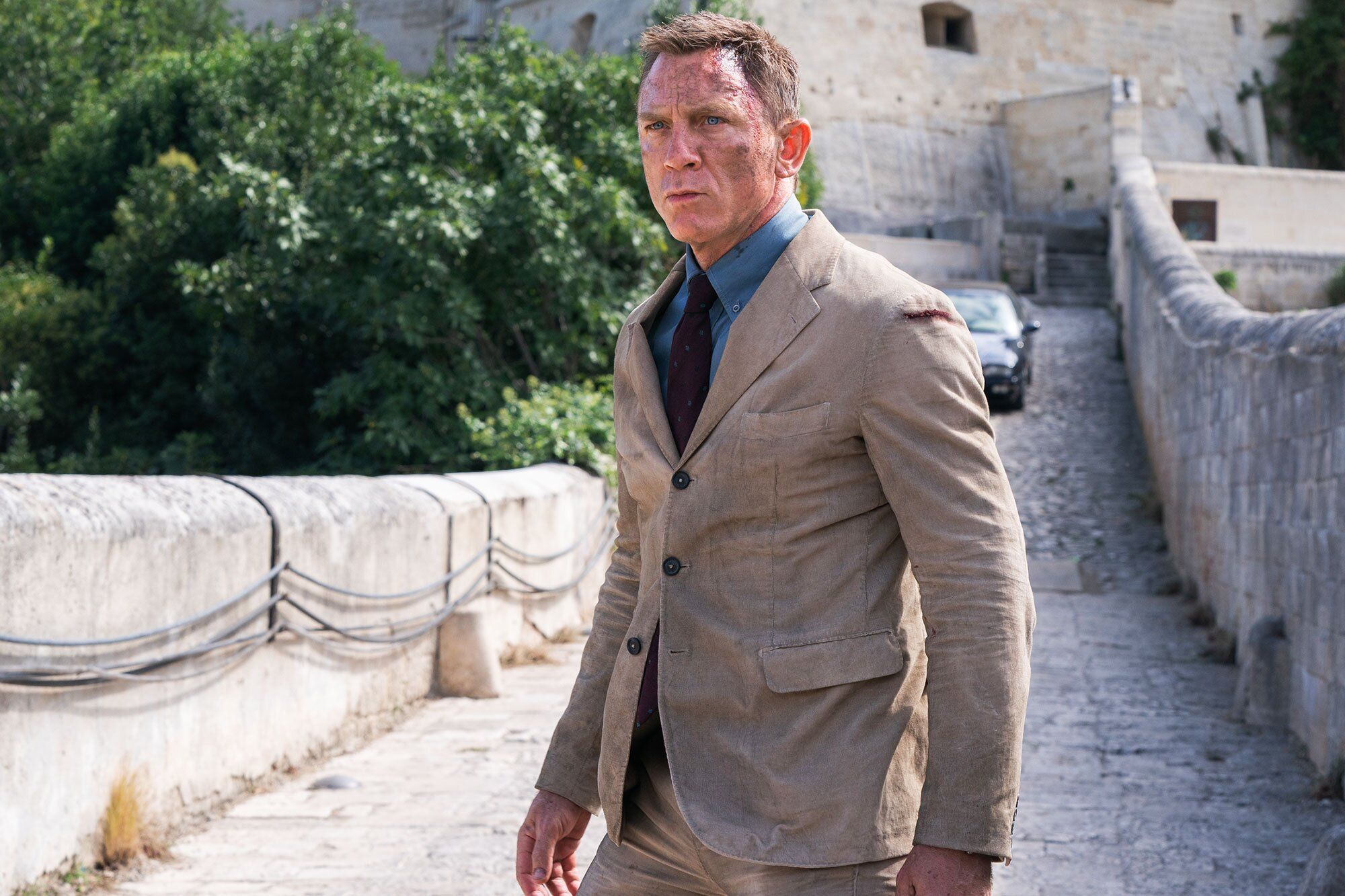 I'll admit I'm conflicted by this finale to Daniel Craig's run as James Bond, but it is in line with the more dour tone of recent Bond flicks. Even if it doesn't have much of a sense of fun, it adds unprecedented depth to Bond's world-saving efforts and brings a fitting close to the interconnected storyline of the last five films.
10. A Quiet Place Part II (2021)
The long-delayed sequel to John Krasinski's breakout horror hit delivered even more of what made the first so good and injected it with a more original storyline. We have to wait longer to see if it gets the conclusion it deserves, but the Quiet Place films are a perfect example of horror tension done right.
9. Violet Evergarden: The Movie (2020)
My heart! The feels! This emotional conclusion to the Violet Evergarden anime series lays on the melodrama pretty thick at times, but it's all still utterly poignant. With drop-dead gorgeous animation and a tear-jerking plot that can stand on its own, it's everything I could have wanted in an ending.
8. Ghostbusters: Afterlife (2021)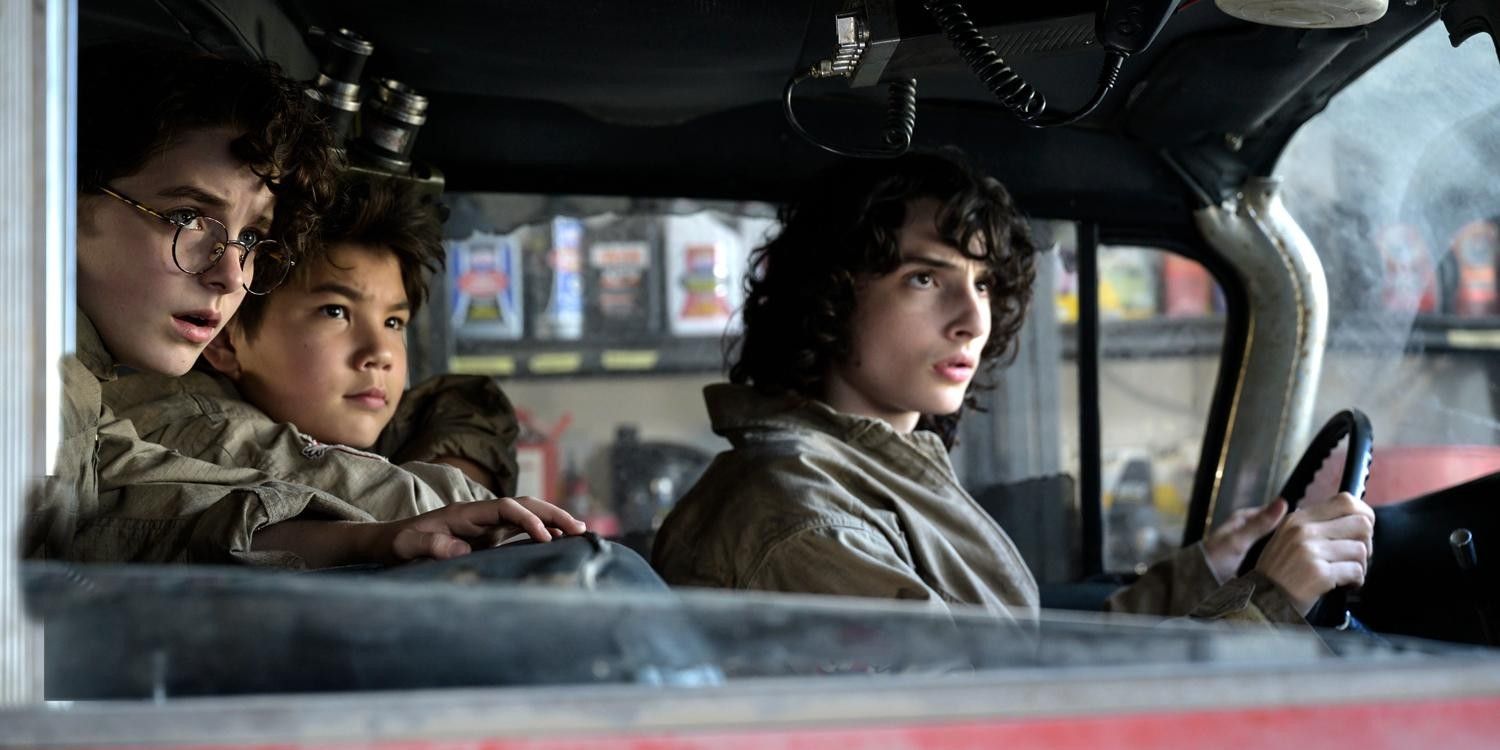 Resurrecting classic film franchises has become old hat by now, but Afterlife proved to be that rare cash grab with heart. Transplanting the ghost action to small-town Oklahoma and injecting just the right amount of fan service (some critics disagreed), this final(?) Ghostbusters flick took a page from Stranger Things and made ghost-hunting the kid wish fulfillment it always has been.
7. Shang-Chi and the Legend of the Ten Rings (2021)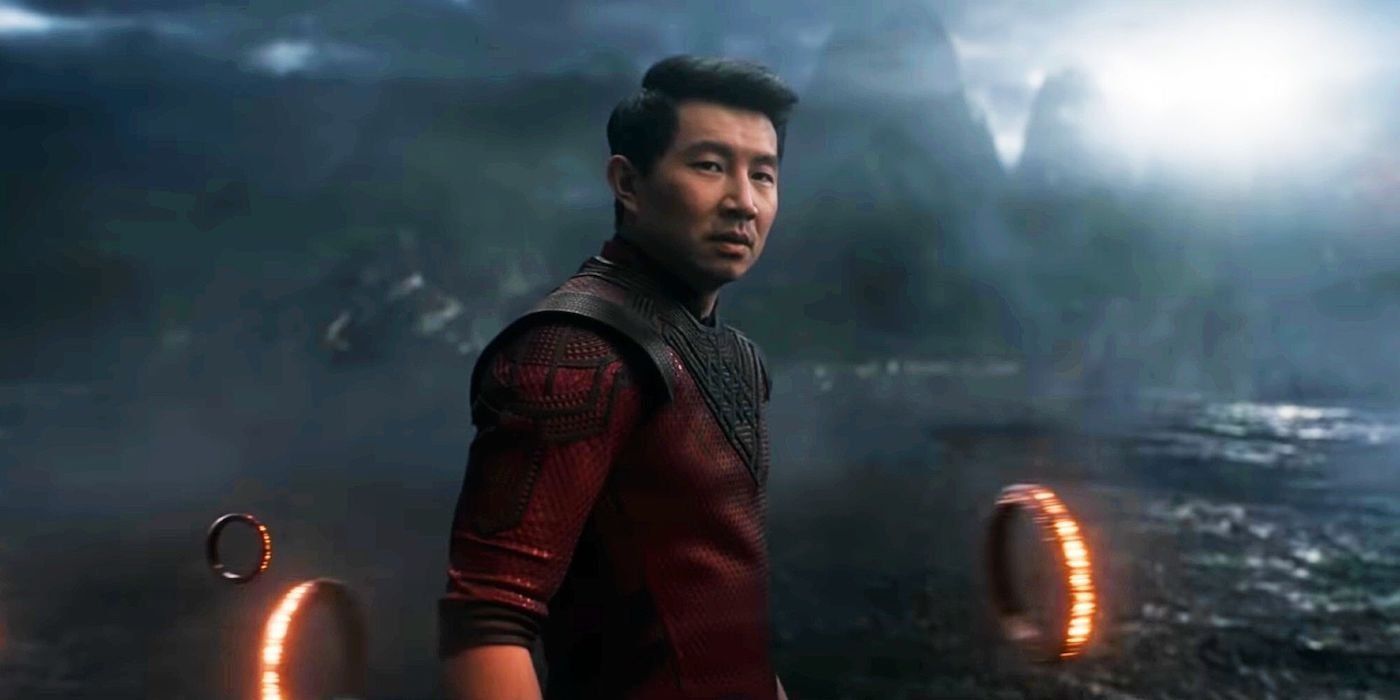 While Black Widow and Eternals have gone down in my estimation the more I think of them, Shang-Chi has only gone up. The welcome Asian representation, outstanding martial arts action, and likable protagonists combined into proof that Marvel can still nail an origin story.
6. The Father (2020)
I honestly considered not including this film and keeping it a Runner-Up, simply because it's a film that hurt to watch. Anthony Hopkins' Oscar-winning performance as a man suffering from dementia is exceptional, as are the direction and casting that keep the audience guessing what is real, but it also brought back painful memories of my dad's mental decline. Ultimately, though, I had to give the film its due as List-Worthy.
5. My Left Foot (1989)
The only Blindspot from this year to earn a place on this list, My Left Foot is an exemplar of biographical films. It utilizes a bravura, Oscar-winning performance from Daniel Day-Lewis to elucidate the life of a troubled but admirable man, Irish painter Christy Brown, who was almost fully paralyzed by cerebral palsy. Equally praiseworthy is Brenda Fricker's Oscar-winning role as Christy's long-suffering mother.
4. In the Heights (2021)
This film adaptation of Lin-Manuel Miranda's Tony-winning musical may have flopped at the box office, like most musicals this year sadly, but it certainly impressed me as a newcomer to his pre-Hamilton hit. What In the Heights lacked in famous star power, it made up for in Hispanic pride, slick choreography, and Jon Chu's exhilarating direction.
3. Tick, Tick…Boom! (2021)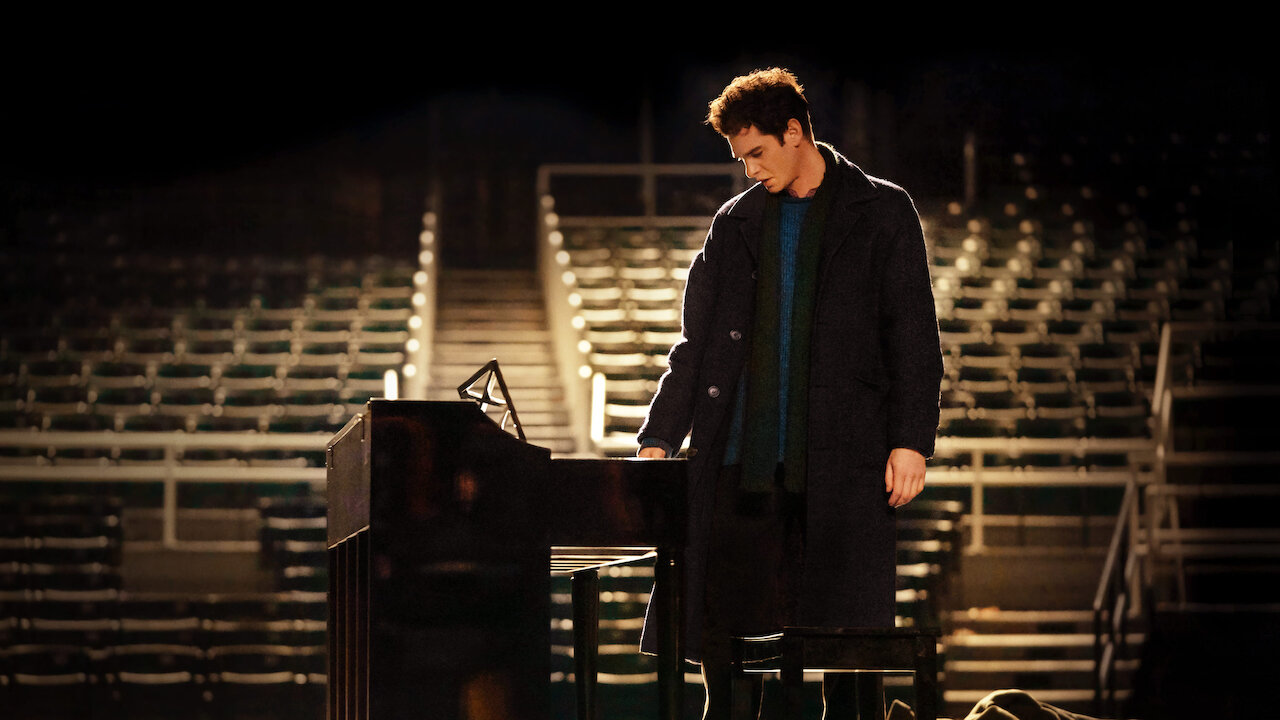 Lin-Manuel Miranda returns once more, this time with his directorial debut of (surprise, surprise) another musical! Andrew Garfield is marvelous in Jonathan Larson's autobiographical account of chasing his elusive Broadway dreams, tapping into the latent unease of all twenty- and thirtysomethings still waiting to make their mark on the world, me included.
2. The Mitchells vs. the Machines (2021)
The best animated film of the year surprisingly didn't come from Disney or Pixar but Sony, utilizing a similar vibrant animation aesthetic as Into the Spider-Verse. Despite a plot that seems well-worn, the rapid-fire jokes and feel-good family themes meld into a robot apocalypse road trip worth watching again and again.
1. Spider-Man: No Way Home (2021)
It feels alternately obvious and prosaic to stick this Marvel juggernaut at #1, but I honestly can't think of a better theater experience or a film that appealed to my inner movie geek more than this one. No Way Home not only wrapped up Tom Holland's MCU trilogy (for now) with the highest stakes yet but provided closure to Spider-Man films of the past. It's the best bit of fan service since Endgame, and luckily I'm a fan.
Along with the twelve above, these three films also managed to earn a place on THE LIST:
Encanto (2021)
Judas and the Black Messiah (2021)
News of the World (2020)
And that wraps up another year of movie-watching. As always, below are my unofficial awards for the List-Worthy films.
Best opening scene: In the Heights
Best final scene: Tick, Tick…Boom!
Coolest scene: The Mitchells vs. the Machines
Biggest emotional impact: Violet Evergarden: The Movie
Oldest film:  My Left Foot (1989)
Most recent film:  Spider-Man: No Way Home (2021)
Longest film:  No Time to Die (163 minutes)
Shortest film: One Cut of the Dead (96 minutes)
Best soundtrack:  In the Heights or Encanto (Miranda gets it either way.)
Best score: Violet Evergarden: The Movie
Best special effects: Spider-Man: No Way Home
Most mind-bending: The Father
Most family-friendly: Encanto
Most mature: Judas and the Black Messiah
Scariest: A Quiet Place Part II
Funniest: The Mitchells vs. the Machines
Best VC Pick:  Cocoon (also the only one this year)
Best male performance: Daniel Day-Lewis in My Left Foot
Best female performance: Brenda Fricker in My Left Foot
Personal favorite poem written: Total Recall
Most represented year: 2021, with ten films
In the next day or two, I'll post the latest version of THE LIST, my Top 365 movies list updated with the new additions above. And with an old year behind us and a new one ahead, I just want to take a moment to thank all readers, likers, commenters, and followers, particularly any who are still reading this post to the bottom. You are wonderful for even checking out my humble poetry and movie blog, and I wish the best for all of you in 2022.
Finally, here's a little lookback at the strong cinematic year that was 2021.