If the world has left you no control
Of life or love, of plan or goal,
And made you think there's no escape
From reality in its present shape,
Then I would say it's worth reminding
You that inertia can be blinding,
Magnifying common stress
Into a mirage of helplessness.
You are still the one who chooses
All of your actions and excuses.
They can change and so can you
With simple thought and follow-through.
____________________________
MPA rating: Approved (nothing explicit but a definite PG-13 for subject matter)
Ah ha! I've done it. After school and life got me so behind, I have finally caught up and completed my 2021 Blindspot series before the end of the year! And I'm capping things off with the Best Picture winner of 1960, which fittingly happens to end on New Year's Eve as well. I'd always heard about how The Apartment was such a classic and decided it was finally time to see why, and it gave me a rare shift of opinion.
When I reviewed Strictly Ballroom years ago, I was flabbergasted at how it started as a movie I couldn't stand and yet ended up being sweet and romantic in the second half. I had a similar experience here. The apartment of the title belongs to insurance clerk Bud Baxter (Jack Lemmon), though he rarely gets to enjoy it. Based on promises of promotions from his superiors in the company, he agrees to let them use his apartment for their frequent affairs, leaving them a key while he goes out. Even his own manager Mr. Sheldrake (Fred MacMurray) expects his cooperation, and Baxter is pliant enough to just look the other way, at least until he learns of the involvement of his elevator-operator crush Ms. Kubelik (Shirley MacLaine).
Once I was knee-deep into the film, both my VC and I realized we didn't like the premise one bit, even if we might sound like the fuddy-duddy critics of the '60s. There's hardly anyone worth liking. Baxter's boss is a proven womanizer, Ms. Kubelik is too weak and besotted to put an end to being used, and Baxter himself, despite Lemmon's natural genteel charisma, is a spineless enabler to all this adultery, repeatedly taking the blame to cover up his managers' infidelity. Perhaps Billy Wilder's direction and witty script are supposed to make up for the moral vacancy of a plot that is probably (and sadly) all too accurate in its depiction of extramarital dalliances, but it wasn't endearing to me.
And then… it turned a corner. One reckless move to put an end to the whole situation leads to a sudden surge of character growth and accompanying sympathy. Baxter and Ms. Kubelik get a chance to actually talk and bond outside of their passings in the elevator, and the story becomes not just an exposé of the characters' moral failings but a chance for them to improve themselves. As Baxter's doctor neighbor (Jack Kruschen) encourages him, "Be a mensch." The ending left me smiling and satisfied in a way I never would have expected based on the first half of the film.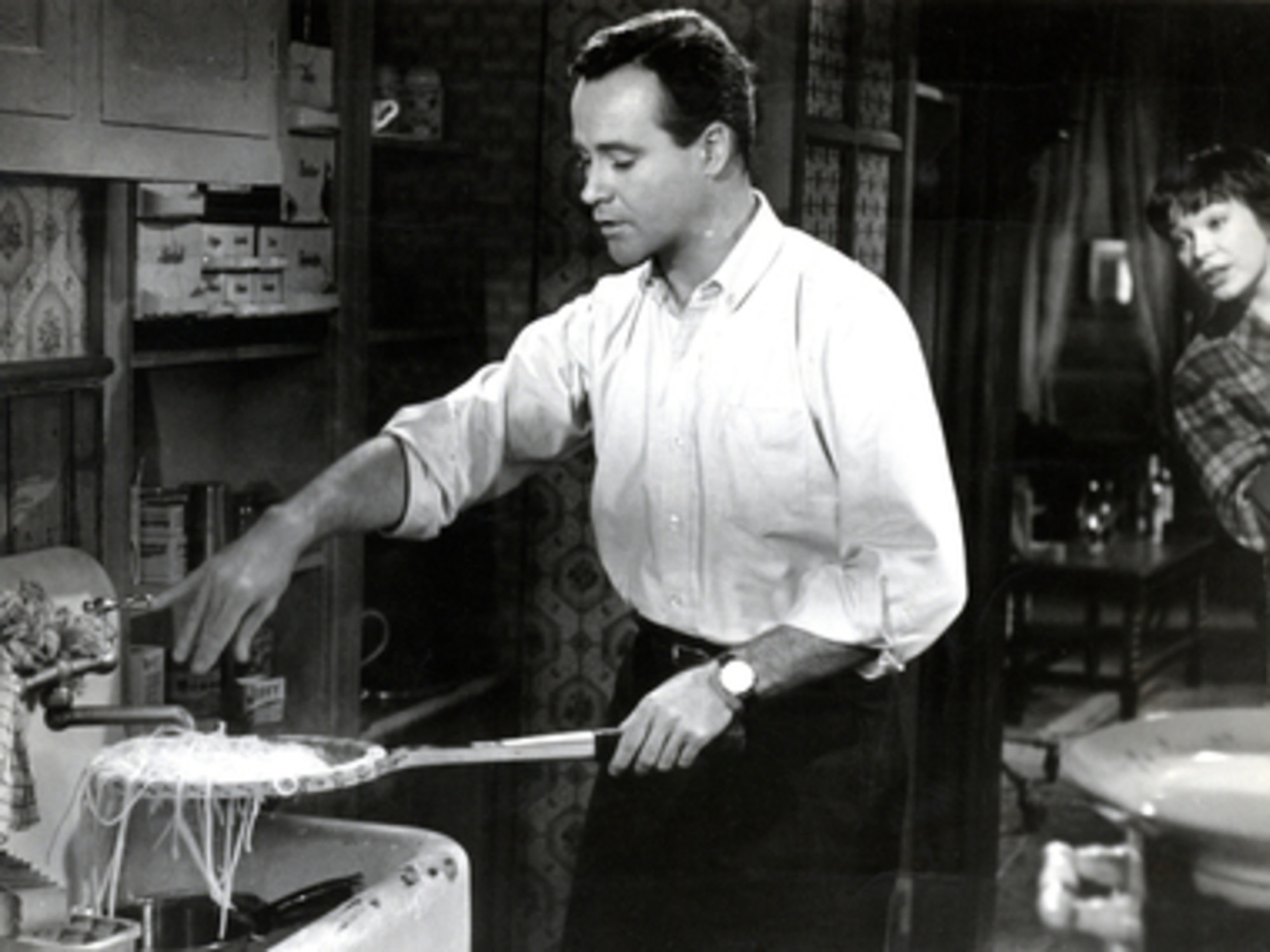 I still fail to see why it's lauded as one of the greatest films of all time, but The Apartment proved its worth as a classic, eventually anyway. Lemmon and MacLaine make a perfect pair, and their Oscar-nominated performances run the gamut from screwball comedy to some surprisingly dark moments. The premise still doesn't appeal to me, but I liked how it is used by the end to further Baxter's self-confidence and give him something worth caring about more than his job. Like Strictly Ballroom, it's proof that you should withhold judgment not just from a story's cover but should probably wait all the way to the end, appraisal-wise.
Best line: (Baxter, referring to her compact) "The mirror… it's broken." (Ms. Kubelik) "Yes, I know. I like it that way. Makes me look the way I feel."
Rank: Honorable Mention
© 2021 S.G. Liput
748 Followers and Counting
A very Happy New Year to everyone, and here's hoping for a much better 2022!