Silence your cell phones, your children, your pets,
Or else you won't have long to live with regrets.
Everything's changed, in an instant or less,
Necessity-drawn to acute quietness.
Earth and its racket must screech to a halt
As whispers and shushing become our default.
A snap of a twig or reaction to pain
Can rain certain death on the noisy insane.
Flee without footsteps and scream without sound,
And grieve without digging or pounding the ground.
Meet the new normal, devoid of a voice.
Silence is golden; there's no other choice.
__________________________
MPA rating: PG-13
I may not be much for horror in general, but A Quiet Place was exactly the kind I most enjoy, taut and suspenseful rather than gross and gory. John Krasinski's story of relentless blind creatures hunting anything that makes a noise was viewed from the perspective of a single family of survivors attempting to make the most of the apocalyptic situation, as quietly as possible on their farm until everything falls apart. A lot has changed since the first movie in 2018:  beyond the obvious world-changing pandemic that delayed the film's release for over a year, I remember seeing the first film with my dad in the theater. Just as the previous film left the Abbott family without their patriarch Lee (Krasinski), I watched Part II alone in the theater, having lost my dad as well. When I realized the parallel, it was a sobering thought that helped me connect even more with their struggle, as they venture beyond their ruined farm in search of other survivors and safe places.
The film starts with a flashback to when the alien invaders first came to earth, a harrowing sequence that gives Krasinski (also directing) a chance for a cameo. Soon though, we pick up right where Part 1 ended, with mother Evelyn (Emily Blunt), deaf daughter Regan (Millicent Simmonds), timid son Marcus (Noah Jupe), and Evelyn's newborn baby venturing away from home after finding a way to kill the creatures with Regan's hearing aid static. While the first film was solely about survival, Regan sees her hearing aid as a chance to fight back against the creatures, grudgingly aided by tortured neighbor Emmett (Cillian Murphy).
My appreciation for A Quiet Place was somewhat muted by the fact that its plot felt so similar to the 2015 film Hidden, which also featured a family quietly hiding from lurking enemies. Hardly anyone saw Hidden, though (a shame, since it's a great film), so I suppose the originality issue only bothers me. This time, however, Part II is able to chart its own course, making it feel more original and unpredictable. Krasinski proves once more how adept he is at building up the tension across several parallel storylines, with only a few of the typical "dumb" decisions common to the horror genre. By the end, A Quiet Place Part II becomes almost a coming-of-age story for Regan and Marcus, with Simmonds and Jupe proving to be two of the best child actors today.  It does share the abrupt ending of the first film, but luckily there is already a Part III in the works that we can only hope will conclude this series on a high note. It's an above-average horror tale that deserves it.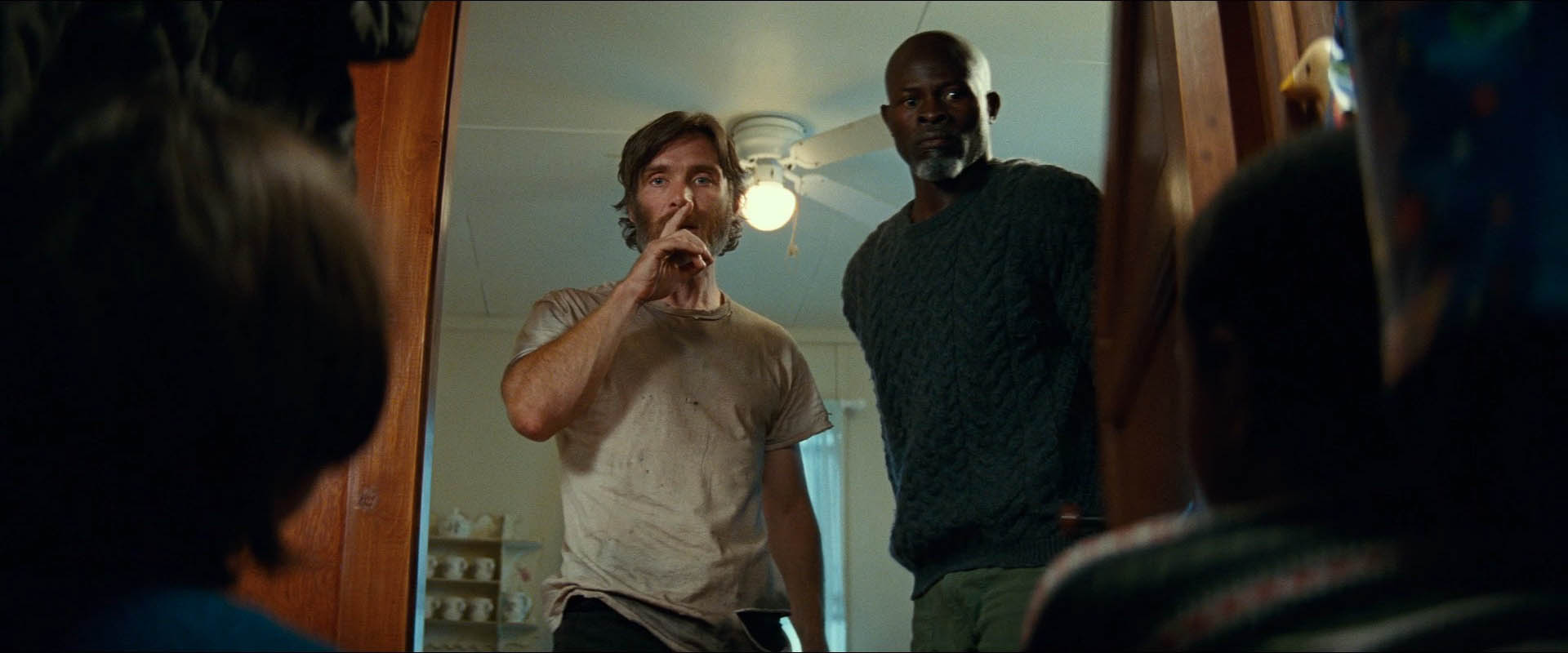 Best line: (Emmett, to Regan) "And you were right. I'm nothing like him [Lee]. You are."
Rank: List-Worthy (joining the first film and Hidden)
© 2021 S.G. Liput
742 Followers and Counting