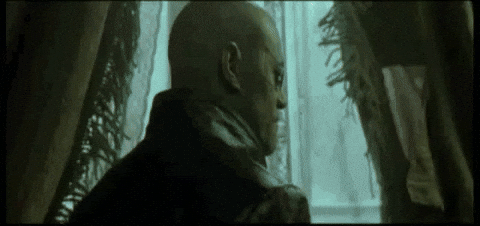 Wow, another year gone, one that I'm sure no one wants to repeat. Good riddance, and welcome to 2021! It has now been seven years since I started this blog, compiling my Top 365 movies on a whim and counting them down with a poem, one a day back in 2014. While my pace has grown more relaxed since then, my love of movies and poetry has only grown, and I've continued to discover more and more hidden gems and new releases over the years.
While there have been jokes this year about people having nothing to do but watch Netflix, I have had less free time than ever in 2020 due to working from home and attempting to finish my Bachelor's degree. Thus, I haven't watched nearly as many films, which has sadly slowed my reviewing schedule as well. Nevertheless, a select few that I have seen deserve a list here at the end of the year as movies worthy to be added to that Top 365 List I mentioned above. It's the smallest number I've added thus far but just enough for my traditional Top Twelve List. Many of them are holdovers from 2019 while a couple are movies I've reevaluated and appreciated more with time.
As always, I want to reiterate that these are List-Worthy films I have seen over the past year, not a ranking specific to 2019 or 2020, and solely based on my personal, changeable opinion. I always run behind on movie-watching, which is why so many 2019 films are here, so I'm sure there are plenty of worthwhile 2020 films I'll need to catch up on, not to mention all the releases delayed to 2021 due to COVID. Also, I wish to give a special shout-out to the Runner-Up movies who came awfully close to securing a place on the list but didn't quite make the cut: Ford v Ferrari, Parasite, The Upside, Paddington and Paddington 2, Big Trouble in Little China, The Pride of the Yankees, Runaway Bride, Doctor Sleep, Fast and Furious 6 – 8, Don't Let Go, The Vast of Night, and Jingle Jangle: A Christmas Journey.
So what do you think of my top movies seen this year? I welcome recommendations of all kinds, and hopefully I'll be able to fit more movie-watching into my schedule this year and have more than a scant twelve additions to ring in 2022. Here's hoping that it will be a better year all around!
12. Frozen II (2019), joining the original
Like so many others, I was Frozened out long before the inevitable sequel was announced, but Disney still managed to deliver a mostly satisfying mythic follow-up to its biggest hit of the last decade. Issues with the plot notwithstanding, I enjoyed this second visit to Arendelle almost as much as the first.
11. The Big Year (2011)
I haven't gotten a chance to review this film yet and defend its placement, but I will. It may not seem like the kind of movie to earn a spot on a favorites list, but this under-the-radar film about bird watchers was a charmer from start to finish. Like Please Stand By last year, it's a film I just liked, from its great comedic cast to its soundtrack to its subtext about life and obsession.
10. Mean Girls (2004)
I'll be honest: I did not expect to enjoy this movie as much as I did, even while I was watching it. Whenever someone would reference or quote this movie, I got the feeling that I had missed a part of pop culture specific to my generation, and I'm glad to have caught up with this quotable high school satire. Like Heathers, my fondness for the musical version may have something to do with my regard for the film.
9. Ride Your Wave (2019)
Masaaki Yuasa never struck me as a director whose work would appeal to me, but Ride Your Wave caught me off-guard with its deeply felt story of love, loss, and holding on to the past. Fanciful without getting too weird, its sweet romance yields to a gut punch of emotion, and I love anime that can make such a tonal shift successfully.
8. 42 (2013)
I had seen 42 before, but it wasn't till my second watch, after the loss of star Chadwick Boseman, that I truly appreciated it as a top-notch sports biopic. Jackie Robinson's story is inspiring even without the big-screen treatment, but Boseman and Harrison Ford bring his struggle and success to life wonderfully.
7. The Jerk (1979)
Again, I saw The Jerk long ago, but a rewatch made me ask (between laughs), "Why isn't this movie on my list?" The juggling cats scene alone leaves me in stitches every time.
6. Weathering with You (2019)
Makoto Shinkai's follow-up to the megahit Your Name had a tough act to follow, but Weathering with You came close in replicating its predecessor's mix of fantasy and youthful romance (and rain, lots of rain). The animation is second to none, and the music perfectly complements the beauty of the story.
5. Harriet (2019)
Like 42, Harriet finally gives an African-American icon their due. Uplifted by a ferociously compelling performance by Cynthia Erivo, this faith-friendly biopic only deepened my admiration for Harriet Tubman as an American hero.
4. Knives Out (2019)
Outside of Hallmark Channel, murder mysteries don't get enough love on screen these days, but writer-director Rian Johnson succeeded in putting a unique stamp on such material with an all-star cast and a gleefully twisty narrative with subtle social themes. More please!
3. Soul (2020)
Although I only saw Soul yesterday, its status as top-tier Pixar is doubtless. Exploring deep themes of inspiration and the meaning of life in a way more understandable for adults but still accessible to kids is a feat I would expect only from Pixar.
2. 1917 (2019)
As deserving as Bong Joon-ho was for Parasite, Sam Mendes should have won not just Best Director for 2019 but possibly for the decade. 1917 is a monumental achievement in filmmaking, an artful, immersive war film that seems designed to cater to my love of tracking shots.
1. Little Women (1994 and 2019)
Just like La La Land a few years ago, I walked away from last year's Little Women with a rare glow that few films impart. The acting, the scenery, the period detail, the literary message of encouragement that spoke to me personally, the blend of modern and traditional sensibilities – Greta Gerwig brought everything together beautifully. Likewise, I enjoyed the 1994 version with its equally likable leads and more linear storyline, which is why I'm grouping them together. I never thought of Little Women as a story for me, but I love it dearly now.
So ends another year of movie-watching as another one begins. Keeping with tradition, here are some unofficial awards for the List-Worthy movies, including a few Runners-up as well.
Best opening scene: Furious 7
Best final scene: 1917 (considering it's the whole last third of the film)
Coolest scene: Furious 7
Biggest emotional impact: Ride Your Wave
Oldest film: The Jerk (1979)
Most recent film: Soul (2020)
Longest film: Little Women (135 minutes)
Shortest film: The Jerk (94 minutes)
Best soundtrack: The Big Year
Best score: Soul
Best special effects: 1917
Most mind-bending: Tenet
Most family-friendly: Paddington
Most mature: 1917
Scariest: Doctor Sleep
Funniest: The Jerk
Best VC Pick: Big Trouble in Little China
Best male performance: probably Joaquin Phoenix in Joker (even if I didn't care for the film itself)
Best female performance: Cynthia Erivo in Harriet
Personal favorite poem written: Dora and the Lost City of Gold
Most represented year: 2019, with seven films
Tomorrow I plan to post my updated Top 365 Movie List, incorporating the additions listed above. I do want to say a special thanks to all readers, likers, followers, commenters, and anyone who happens upon this humble blog of mine. I have no delusions of influence when it comes to blogging. It's just a fun way of translating my love of movies and poetry to the digital word, and the fact that anyone cares to read those words always brings a smile to my face. Thank you, and I hope and pray for the best for all of us in the new year!