The world's getting louder and meaner and prouder,
Content to be less than the best it can be.
Our good angels shrivel when others aren't civil,
And we follow suit with acute savagery.
The worst in a person can come out and worsen,
And wrong leads to wrong for as long as we let it.
Yet kindness courageous is also contagious.
The bar is as low or high, though, as we set it.
What good can be started by all the kindhearted
Can spread just as quickly as wickedness can.
Right actions and choices speak more than raised voices,
For goodness expressed frees the best part of man.
____________________
MPAA rating: PG
It might be too late for Christmas, but Netflix's Klaus isn't just a great Christmas movie; it's a great movie. I wasn't expecting much from Netflix's first original animated film, but good word-of-mouth convinced me to give it a look-see, and now I'm happy to contribute to its positive buzz. Being nominated for a Best Animated Feature Oscar doesn't hurt either.
Does anyone else recall a 2000 animated film called The Life and Adventures of Santa Claus? I remember it nostalgically as a sweet origin story for Santa, and Klaus is similar in that regard. Whereas the other film featured extensive magical elements, Klaus is far more down-to-earth, gradually developing the myths and trappings surrounding Santa in a way that could feasibly happen, albeit still with some cartoonish absurdity and a dark undercurrent.
However, the titular Klaus is not the main character. Instead, it is the vain and spoiled Jesper (Jason Schwartzman), whose father, exasperated by his son's laziness, makes him the postman for the remote and desolate island village of Smeerensburg, where a family feud has raged for generations. In a town where no one is eager to send letters to each other, Jesper concocts a plan to get the children to send letters for toys, a plan that might eventually get him transferred back to his well-to-do life. Essential to the plan is Klaus (J.K. Simmons), a mysterious woodsman with a wealth of toys, and, while Jesper's goals begin as self-serving, he eventually starts to see the good that can come from an act of kindness.
The most noteworthy aspect of Klaus is its unique animation. In an age where most of the 2D hand-drawn animation around originates in Japan, director Sergio Pablos (creator of the Despicable Me franchise and character designer for several Disney Renaissance films) and other former Disney animators wanted to show how 2D animation might have evolved if it hadn't been abandoned by the industry in the West. The result is gorgeously rendered and looks somewhere in between 2D and 3D, thanks to meticulous attention to shadow and shading.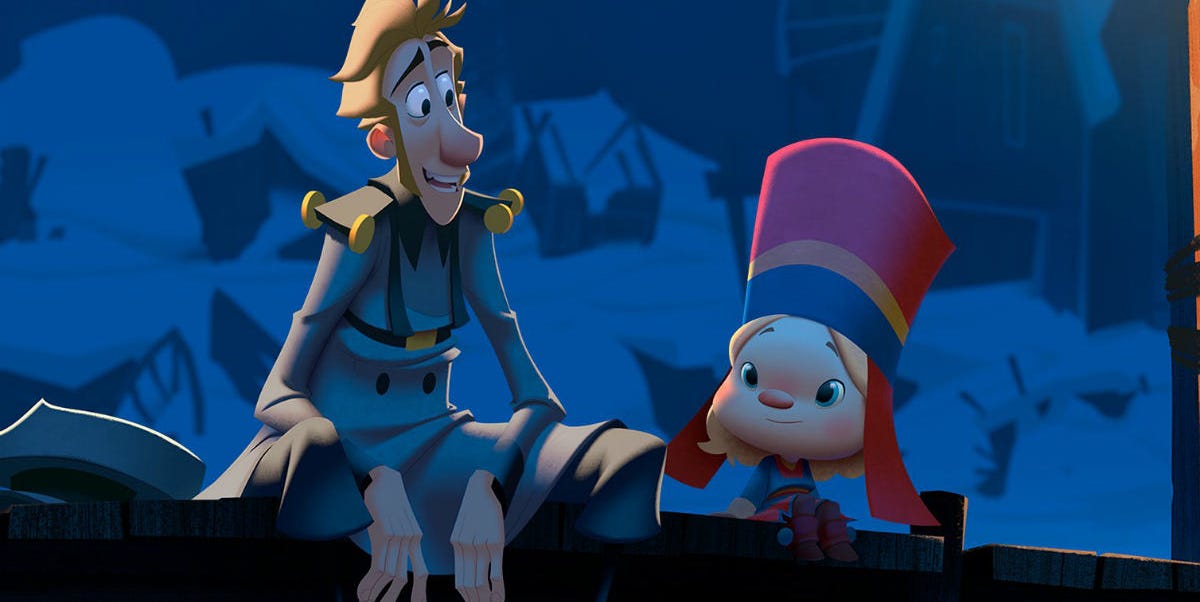 If Klaus had come out twenty years ago, I know it would have become a classic annual watch in my home, and I'd like to think it will be for this generation as well, despite its exclusivity to Netflix. The last decade has seen 2D animation flourish on the small screen, and Klaus gives me hope that it's not dead for feature-length films as well. Despite some predictable elements, it's filled with humor, sweetness, and a stellar voice cast (also including Rashida Jones, Norm MacDonald, and Joan Cusack) and carries the perfect heartwarming Christmas spirit that reminds us how much better it is when kindness guides our choices.
Best line: (Klaus) "A true selfless act always sparks another."
Rank: List-Worthy
© 2019 S.G. Liput
659 Followers and Counting