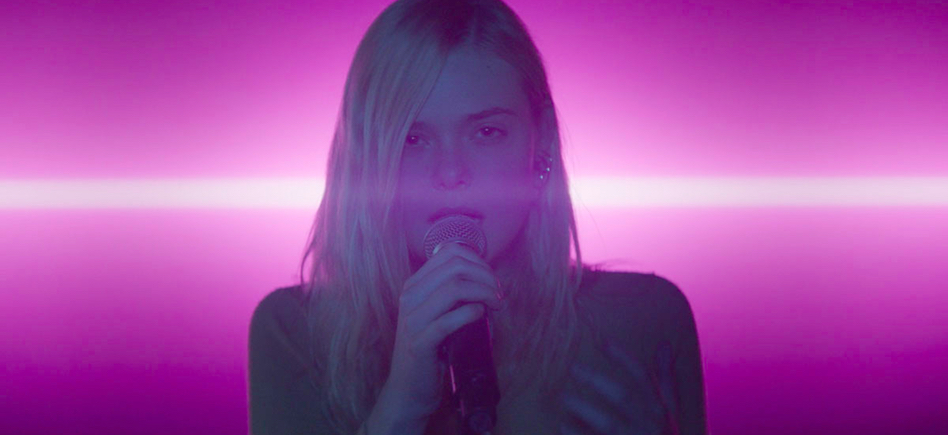 We all have a dream at some age
And wait for our turn on the stage.
Dreams shy and untrained
Will remain unattained,
But risk and result turn the page.
____________________________
MPAA rating: PG-13
The Fanning sisters are quite the talented pair. Earlier this year, I was an advocate for Dakota Fanning's Star Trek-themed Please Stand By, and I've been awaiting Elle Fanning's musical drama Teen Spirit since I posted My Top Twelve 2018 Movies I Hope Are Good nearly two years ago. Teen Spirit is essentially Rocky but with a teenage girl and a singing competition. That's the easiest way to describe it, yet it fills its familiar mold with catchy pop favorites and earnest performances and ends up being better than the sum of its parts.
Violet Valenski (Fanning) is a British girl of Polish descent whose bucolic life on the Isle of Wight offers her little future, but when the televised competition Teen Spirit comes to town looking for contestants, she finds her chance for success, with the help of washed-up former opera star Vlad (Zlatko Buric). Fanning's performance is subdued, as if she expects nothing from the world, and joy and frustration are keenly felt when success or its opposite come her way. Her relationship with Vlad is an added source of heart as well, Vlad growing into a father figure and seeing her as a chance to contribute to someone else's dreams, despite his flaws sabotaging his own. (She didn't have much to do, but it was nice also to see Clara Rugaard, who was so good in this year's I Am Mother.)
The best part and main draw for me, though, is the music, much of it performed by the talented Fanning herself, making me think it's only a matter of time before she tries her hand at a solo album. The soundtrack is mostly pop staples, joined by some less widely known songs, including "Dancing on My Own" by Robyn, "Genesis" by Grimes, "Lights" by Ellie Goulding, and a stellar version of Sigrid's "Don't Kill My Vibe." I can't help but feel that Teen Spirit will serve as something of a time capsule film for the decade's pop music, the way '80s films like Purple Rain and Footloose were.
As I said, there's little in the plot that hasn't been seen many times over, from the smile-worthy underdog story to the dangers of celebrity when Violet reaches her potential fifteen minutes of fame. Yet, despite an occasionally slow pace, it's an example of a tried and true formula proving its feel-good value, and, while this particular film isn't an awards magnet, it's a sign that, between this and Please Stand By, it's only a matter of time before one of the Fanning sisters ends up with an Oscar.
Rank: List Runner-Up
© 2019 S.G. Liput
656 Followers and Counting