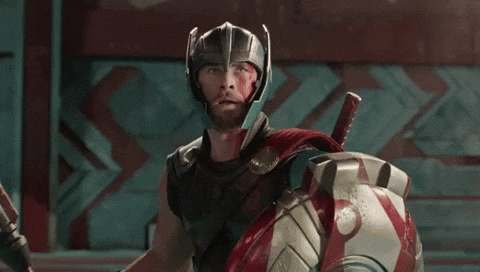 I know, I know; it's almost the middle of 2018, and I'm just now getting around to a list of 2017 movies? Yep, that's right. I've never been the type to immediately see every movie out in the theater, even since starting this blog, and, except for certain blockbusters, I typically have no qualms about waiting for the DVD or a second-run showing.
On top of that, Oscar season is rarely as appealing to me as it is to many bloggers. I was impressed with the 2016 Oscar season and did the list for that year shortly after the Academy Awards ceremony, but 2017's awards contenders didn't hold as much interest for me, which is why you won't notice as many Oscar nominees below. Boy, it almost sounds as if I don't even like movies, but it's not true, I tell you!
All that to say that I've taken my time catching up on 2017's offerings, and, with 2018 shaping up to be a strong year as well, I think I'm finally ready for a 2017 list of my own, which perhaps reflects my geeky and less-than-critical tastes. All of the Top Twelve made it onto my Top 365 List, and several of the runners-up came quite close. Like last year, I'll start with the lower films still worth seeing and work up to #1. Keep in mind that these are only my personal favorites and that there are plenty of films I've still yet to see, so feel free to recommend your own faves. Time for a walk down recent memory lane.
Runners-Up:
Pirates of the Caribbean: Dead Men Tell No Tales
Lady Bird
The Man Who Invented Christmas
Jumanji: Welcome to the Jungle
Valerian and the City of a Thousand Planets
R-rated comedies usually aren't for me, but Kumail Nanjiani's semi-autobiographical account of his romance with wife and co-writer Emily V. Gordon had plenty of heart and insight to balance out its needless profanity. Both Nanjiani as himself and Zoe Kazan as Emily bring an authenticity to the strain of a sudden medical crisis, coupled with Nanjiani's struggles with his Muslim family, while Holly Hunter and Ray Romano turn in fantastic supporting performances as Emily's stressed parents. I rather wish this had won the Best Original Screenplay Oscar.
You might notice a partiality for superhero movies in this part of the list. True, 2017 wasn't the strongest year for the genre, but its offerings were still consistently entertaining, even as popcorn fluff. Diverging entirely from the established tone of the series, Taika Waititi brought a uniquely absurd sense of humor to Thor, which may have cheapened some of the stakes but still made for a fun ride and a great addition to the MCU in Tessa Thompson's Valkyrie.
Well, DC proved me wrong. After I was largely unimpressed by the dreary Batman v. Superman, Wonder Woman showed a better side of the DC universe through a period piece a la The First Avenger. Gal Gadot effortlessly filled an iconic role and, with strong support from Chris Pine, showed us a moving superhero origin story to rival Marvel's juggernauts. The overblown climax is a bit messy, but the scene at No Man's Land alone was worth the price of admission.
I'm honestly surprised that I liked Homecoming as much as I did, since I still consider Tobey McGuire the cinematic Spider-Man. But you could say that I don't mind a new generation growing up with Tom Holland as the webslinger. Instead of the origin story we've already seen twice, Homecoming centers on the formative years of Peter Parker as a teenage hero under Tony Stark's wing, and its high-school focus and light-hearted tone made it work as a different version of Spider-Man that I could still buy into (as long as that new generation still watches the original trilogy).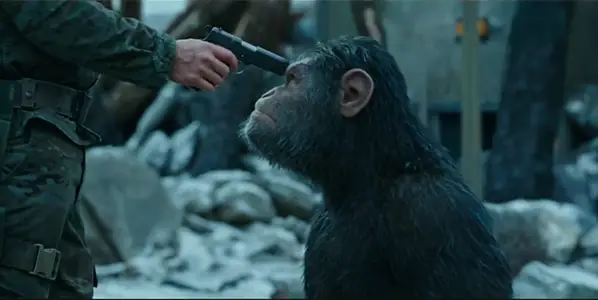 I got to catch up with the whole modern Planet of the Apes trilogy last year, and I was shocked that it was as good as everyone said. War for the Planet of the Apes may be the bleakest of the three, but the intelligence and nuance of the first two films are compounded here with Caesar's apes facing a fanatical human threat. Its CGI is jaw-dropping and its battles and prison escape scenes keep it entertaining, but the moral themes of suffering and empathy are what make this resonate more than your typical blockbuster.
Maybe revolutionizing the war genre is overstating it, but Christopher Nolan turned the evacuation of Dunkirk into an impressively mounted puzzle, split into time-dilated thirds. Seeing it in the theater, the sense of tension was almost constant, and even if the individual characters weren't as developed as I would have liked, it was riveting to watch all the pieces come together so masterfully.
This one may be a bit of a cheat since it's technically from 2016, but it was only shown at two film festivals in New Zealand and Austin, so 2017 was the first chance I would have gotten to see it anyway. I love films that weave together character stories in unexpected ways with a little bit of the supernatural thrown in, and that's exactly what Chronesthesia does. Hayden J. Weal does triple duty directing, writing, and playing the misanthropic main character, who wakes to find mysterious messages that help him meet and connect with others. Despite not even having a Wikipedia page, it's a beautifully human film that's more about compassion, romance, and empathy than the mental time travel its name suggests.
Everyone loves the first Guardians, but I think Vol. 2 was even better, aided by having an already established cast that received greater development on top of all the sarcastic banter, sci-fi coolness, and '70s throwback tunes. Kurt Russell made for a great antagonist, and Yondu's role provided one of the most bittersweet endings in the Marvel canon.
Darkest Hour is more than just a showcase for Gary Oldman's stupendous turn as Winston Churchill; it's one of the best biopics I've seen, bolstered by transportive cinematography and a wittily cracking script. There's a reason Oldman was a shoo-in for Best Actor, and he truly disappears into the role, showing Churchill at his worst, his best, and his most desperate. Coming out the same year as Dunkirk, it's also cool to see the same events from a different perspective.
Even with the over-reliance on sequels in recent years, Coco proves that Pixar's still got it. I was nervous since the story of a Mexican boy transported to the Land of the Dead seemed too similar to The Book of Life from three years earlier, but Coco is better in every way and far from a copycat. It's a love letter to family, music, Mexican culture, and lost loved ones, and a stunningly animated adventure to boot.
Have I mentioned that I love musicals? Every now and then, someone tries to remind Hollywood that there is a market for well-done musicals, and along with Les Misérables and La La Land, I can only hope The Greatest Showman will convince them to make more. This was one of those rare theater experiences where I loved every minute, from Hugh Jackman's charismatic P.T. Barnum to the exuberant choreography to the brilliantly catchy songs by Pasek and Paul. Perhaps not the most historically accurate film out there, but I still loved it.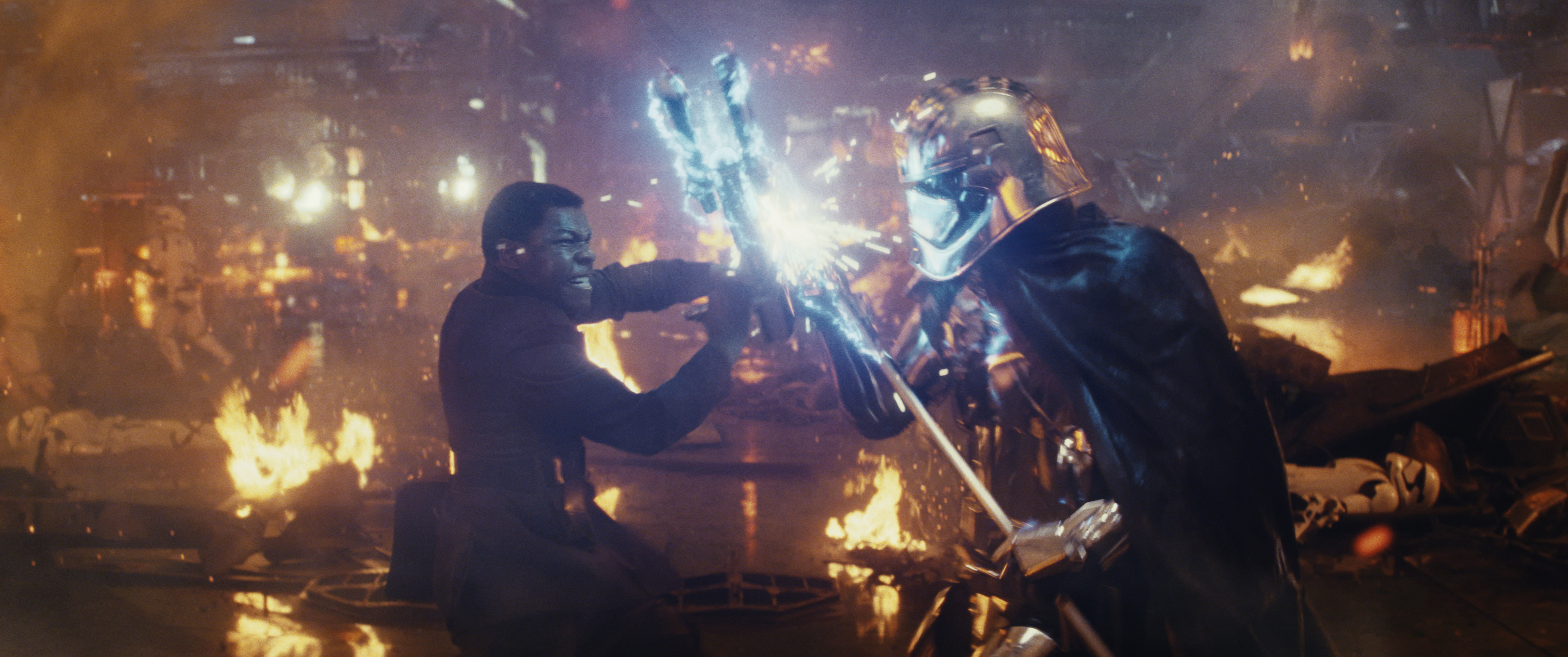 That's right. If any Last Jedi haters are reading this, yes, I think The Last Jedi was awesome. Whoo, glad I got that off my chest. But seriously, I don't understand the backlash this movie has gotten, because even after hearing a lot of mixed reviews, I went in and loved it. What amazes me even more is that they did to Luke exactly what I didn't want a year ago, but the rest was so entertaining that I didn't mind much, though my opinion still hinges somewhat on how Episode IX continues the story. Last Jedi had some of the coolest scenes in any Star Wars film, and I look forward to seeing what else director Rian Johnson is cooking up for his own trilogy.
So that's the list. As I said, there are still plenty of movies yet to see, so this is still a work in progress. If I could redo my 2016 list, it would look rather different now that I've seen some more worthwhile gems (hmm, maybe I should update it), and the same will likely be true of this 2017 list. Let me know what you think and whatever recommendations from last year you might have, and I'll be right here planning the list for 2018. We're only halfway through the year, and it's already looking good!